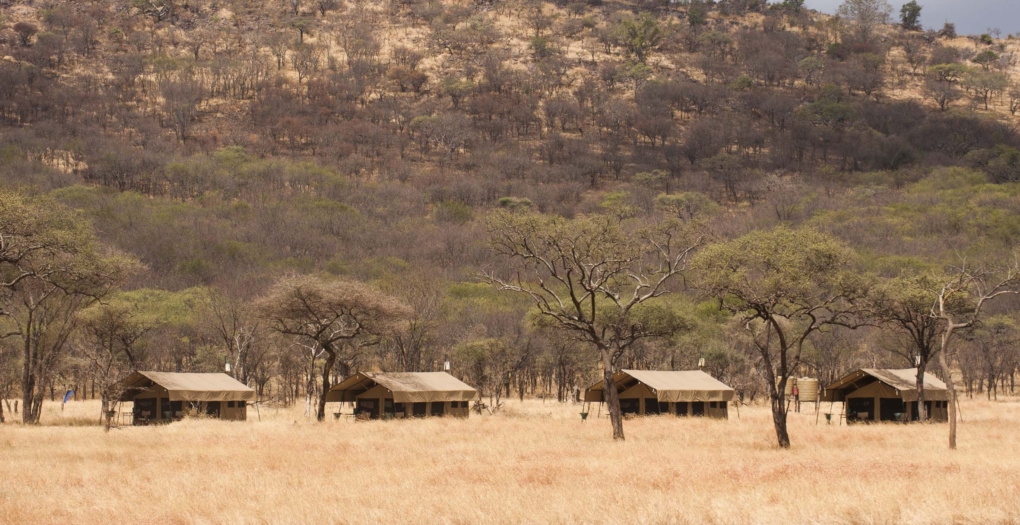 1 of 7
2 of 7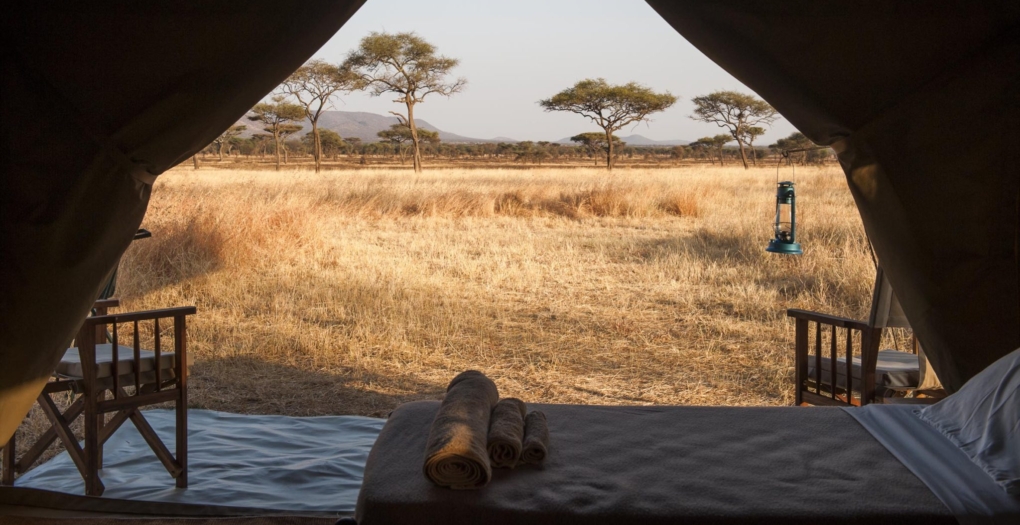 3 of 7
4 of 7
5 of 7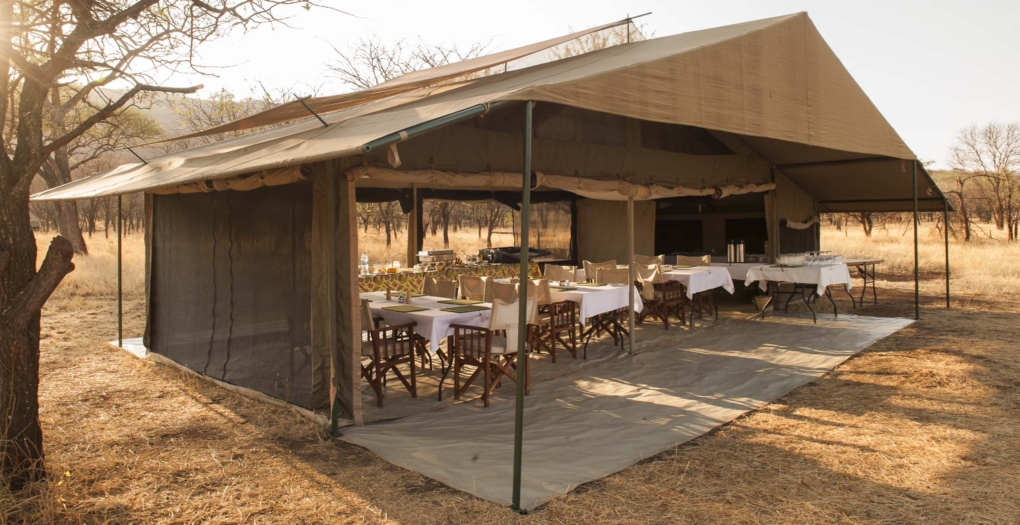 6 of 7
7 of 7
A simple yet comfortable mobile camp, Serengeti Kati Kati Tented Camp provides an authentic safari experience in either the central Seronera region of the Serengeti or the southern Serengeti plains.
Accommodations at the camp consist of ten spacious canvas tents. Each tent comes with a comfy king-sized bed or two twin beds in wrought iron frames and solar-powered lights. The en suite bathroom features a sink, shower, and flush toilet. A shaded veranda is fitted with canvas chairs for relaxing in and taking in the breath-taking views of the Serengeti plains.
The camp takes advantage of its ideal location in the world -famous Serengeti, the oldest national park in Tanzania. It is located in the Southern Serengeti Plains from December to March and the Central Seronera region of the Serengeti from June to October. The camp is perfectly set up for witnessing the annual Great Migrations as millions of wildebeests, gazelles, and zebras move across to Kenya and back again. The Serengeti is also known for being home to the Big Five. The dramatic landscape was once formed by volcanic activity but now varies greatly from open grass plains in the south, savannah grasslands with scattered acacia trees in the center, hilly wood grasslands in the north to extensive woodland, and black clay plains to the west.
The best way to experience the park is on a game drive. Professional guides and trackers lead guests through a variety of terrain including Serengeti's famous kopjes, genuine old granite islands of rock worn away by erosion and set in a sea of grass. Bush breakfasts and sundowners provide opportunities to relish the Serengeti's most spectacular beauty while enjoying private breakfasts and cocktails. Early morning balloon safaris are another thrilling and relaxing way to view the wonders of the area from an aerial vantage point. Visits to local Maasai villages provide opportunities to learn about ancient survival skills and interact with traditional cultures in a respectful way.
Typically, the camp is located only about two hours from the Olduvai Gorge Museum and Grumeti River, other popular destinations.
A mess tent, a lounge tent, and a library anchor the camp, providing comfortable gathering places for guests. Both indoor and outdoor dining options are available, along with al fresco picnics out on the plains. The nightly campfire is where everyone gathers for a drink and a chance to swap stories.